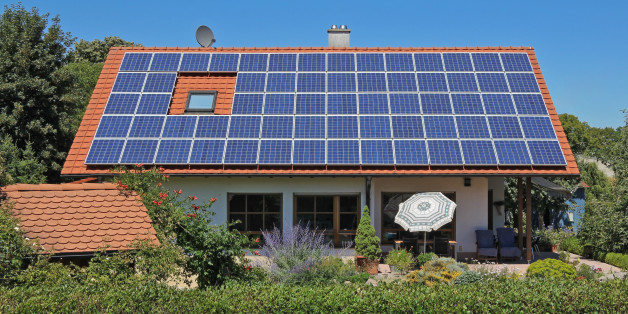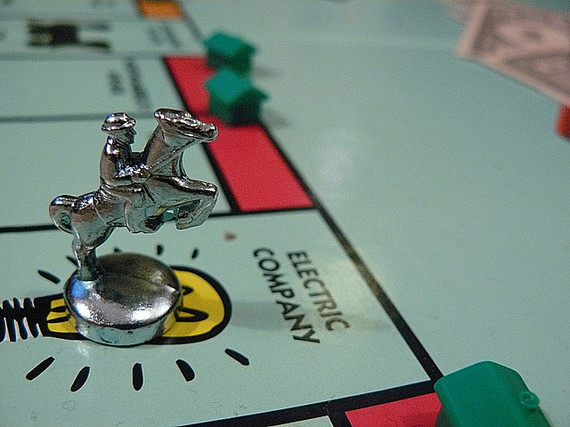 It seems crazy that electric companies would have anything against customers that spend their own money to reduce their energy use with clean, local solar power. But any number of utilities are slapping excessive fees and charges on customers with solar to slow or stop them. Here are five reasons why…
1. Utilities Don't View Customer-Owned Solar Power as a Resource
Most utilities see a solar array on a customer rooftop the same as they see an energy efficient refrigerator. It means the customer buys less electricity. In some states, policies called "decoupling" tend to hold utilities harmless to these sales losses in order to encourage more investment in cost-effective energy efficiency. But with solar, utilities tend to ignore the benefits that this energy provides to the electricity system unless someone tells them to account for it.
Read a utility integrated resource plan (their 15-year plan for the electric grid), and you can see an electric utility wax eloquent about a shiny new 100 megawatt power plant that could provide energy during peak energy periods with zero fuel cost. But if instead of a big utility-built power plant we're talking about 10,000 individual solar arrays on customer rooftops, utilities lose all perspective.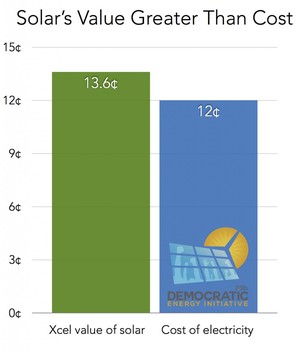 In Minnesota, for example, the state legislature passed a "value of solar" program that requires the state's largest utility, Xcel Energy, to calculate how much solar energy is worth to its grid. In 2014 and 2015, the utility has reported that the value of solar energy is higher than the cost to the utility in buying it from customers via net metering. Other studies have shown similar results, including one in Maine, in Missouri, and in many other states.
Faced with compelling evidence of the value of customer-produced solar power, why haven't utilities come around?
2. The Utility Business Model Seems Broken
For most investor-owned (for profit) utilities in particular, this new data can't be squared with their old business model. In a study by the Lawrence Berkeley Laboratory, researchers found that the ratepayer impact of lots of customer-owned solar is quite small, but the larger impact falls on utility shareholders. Solar may mean modest revenue reductions for electric utilities, but by offsetting the need for new, large-scale power plants, solar's real threat is in choking off the for-profit utility's source of shareholder returns.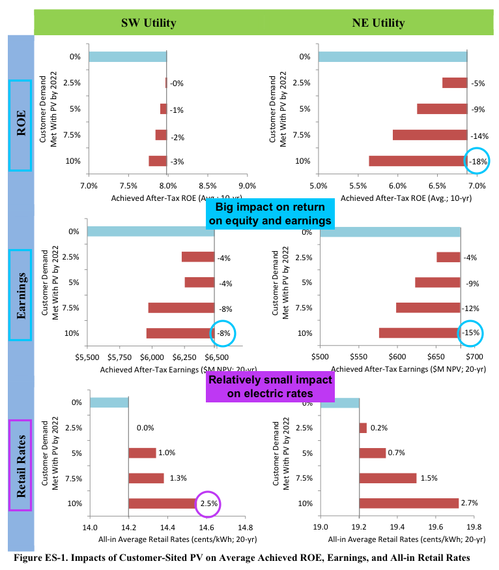 In short, a utility that's spent the past several decades making money by selling more electricity and building new infrastructure doesn't look favorably on a competitor. Municipal utilities (owned by cities) and rural electric cooperatives (owned by their members) don't have this dissonance between shareholders and customers, but the notion of customer-provided power as a resource is often just as shocking. There are a few exceptions (noted later) but not many.
3. It Seems Easier to Fight Than Innovate
In a competitive business it would seem mad to fight your own customers, but most utilities aren't in competition (even in states where there is competition in selling electricity to ultimate customers, the ownership of the distribution grid remains a monopoly). That means there are only a few prominent examples of utilities–such as Green Mountain Power and Farmers Electric Cooperative–working to change yesterday's business model to accommodate today's technology.
For the rest of electric utilities, they've largely chosen to fight their customers rather than accommodate the rise of distributed, customer-owned renewable energy. But that choice is because while they see distributed renewable energy as an opportunity, most have no idea how to make a business around it.
In Wisconsin, electric utilities have shifted more of the monthly bill onto fixed charges, reducing the incentive for their customers to save energy with solar (or any other manner). In Arizona, utilities are slapping fees on solar energy producers, to recoup their lost revenue. In over half of U.S. states (shown below in red), utilities have introduced legislative or regulatory proceedings to fight their customers over solar energy.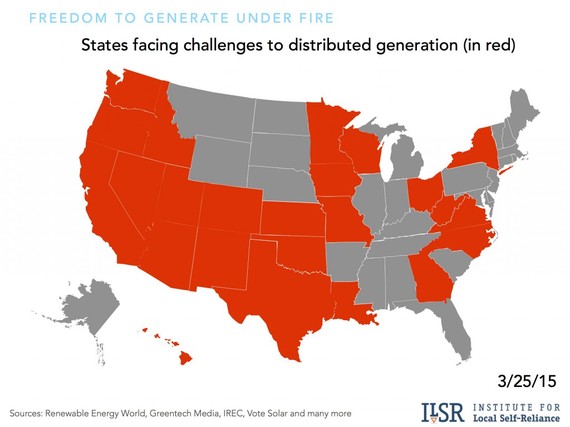 The state-by-state battles are part of a coordinated effort by utility executives to address what they see as "a serious, long-term threat to the survival of traditional electricity providers."
So far, utilities have lost more than they've won, but even in winning individual battles utilities may still lose the war because their "victories" in containing customer generated solar power are temporary props to an electricity system that is increasingly archaic.
4. The Electricity System is Fundamentally Changing